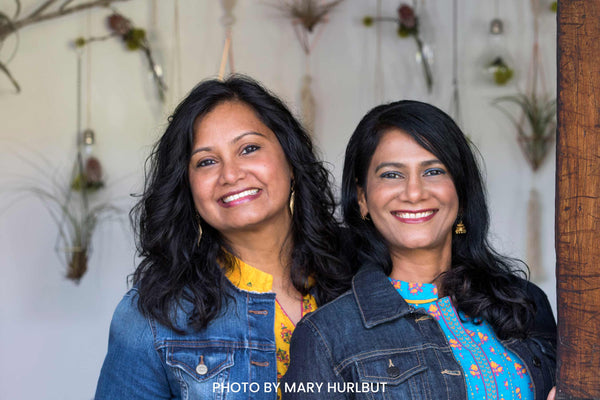 Who We Are
We are two sisters in Laguna Beach who love spices and teas because they bring natural, flavor-infused joy to life and health to bodies.
Spices and teas are in our DNA. Our love of cooking came from our Indian grandmother who taught us that not only do spices and teas make taste buds sing, but they also make our bodies robust. If we felt a cold coming on, she would make us rasam which is a clear broth made of tomatoes, garlic, black pepper, cumin seeds and tamarind. Headaches were cured with chai made of milk, ginger, cardamom, tea and sugar.
Our shop is an ode to our grandma's wisdom and love. We want to share her love of tea and spice as a means of achieving joy and health in our Laguna Beach shop.